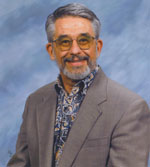 Biography



I grew-up in Minnesota with values and experiences of my home state. Even in difficult times, I have found transition to be a normal part of my life. I have transitioned to four different major areas of my work career. With a college degree in Speech/ Theater Arts and then a graduate assistantship in Education, I started a professional career in arts administration. I administered performing theaters and non-profits in New York, NY, Chicago, IL and Fort Wayne, IN.

After that period, I realized a need for helping not just organizations but individual people. So, I moved back to Minnesota and started as a juvenile probation/parole officer. I had previously volunteered as a juvenile officer which helped me know the field.

I found a better position with another county court services department. I continue helping and holding juveniles accountable. Later, I transferred to adult supervision. I took lots of specific psychology classes and training sessions to better train me for my specific duties.

What can an administrator/probation officer do next? Well, how about sales. I keep challenging the vision of what I'm meant to do and how I can I serve others? After a short time of working for a company, I partnered with another sales person and then later worked for myself for many years.

Then in 1999, I discovered coaching. Actually, I found it after I searched for a way of balancing my life. I found a perfect match to my desire to help people realize and reach their goals and my personal life. I have been able to match my talents and passion with my life. What a wonderful way to meet and to serve wonderful, dynamic people and questing businesses. I started coach training with a premier coaching school, Corporate Coach U and then proceeded to Coach U for more training. Within the last two years I have associated myself with another international coaching school, Coachville. All this education is a fit for me; I believe in education as an important part of exploring my life. At the same time and for a little less than 2 years, I managed Census Bureau offices during Census 2000. I coached the staff and we successfully accomplished our goals.

In 2002, I received opportunities to serve in a small way the selecting and training of the screeners as a trainer at some of the nation's airports as a part of our nation's security.

Yes, I have transitioned into several different careers. The major theme for each of them is service. As a coach, how can I serve you? Are you ready for a life and not a lifestyle? Are you ready for a succeeding business?